SMART SOFTWARE
imos iX accompanies manufacturers of furniture and interior furnishings from sales through planning, presentation and construction to production. The branch-specific 3D construction tools are linked with modern machines and new communication platforms. Individual furniture or complex interior design concepts can thus be realized cost-effectively. Detail accuracy and consistency guarantee more safety in the manufacturing process. The modular structure allows for a gradual introduction.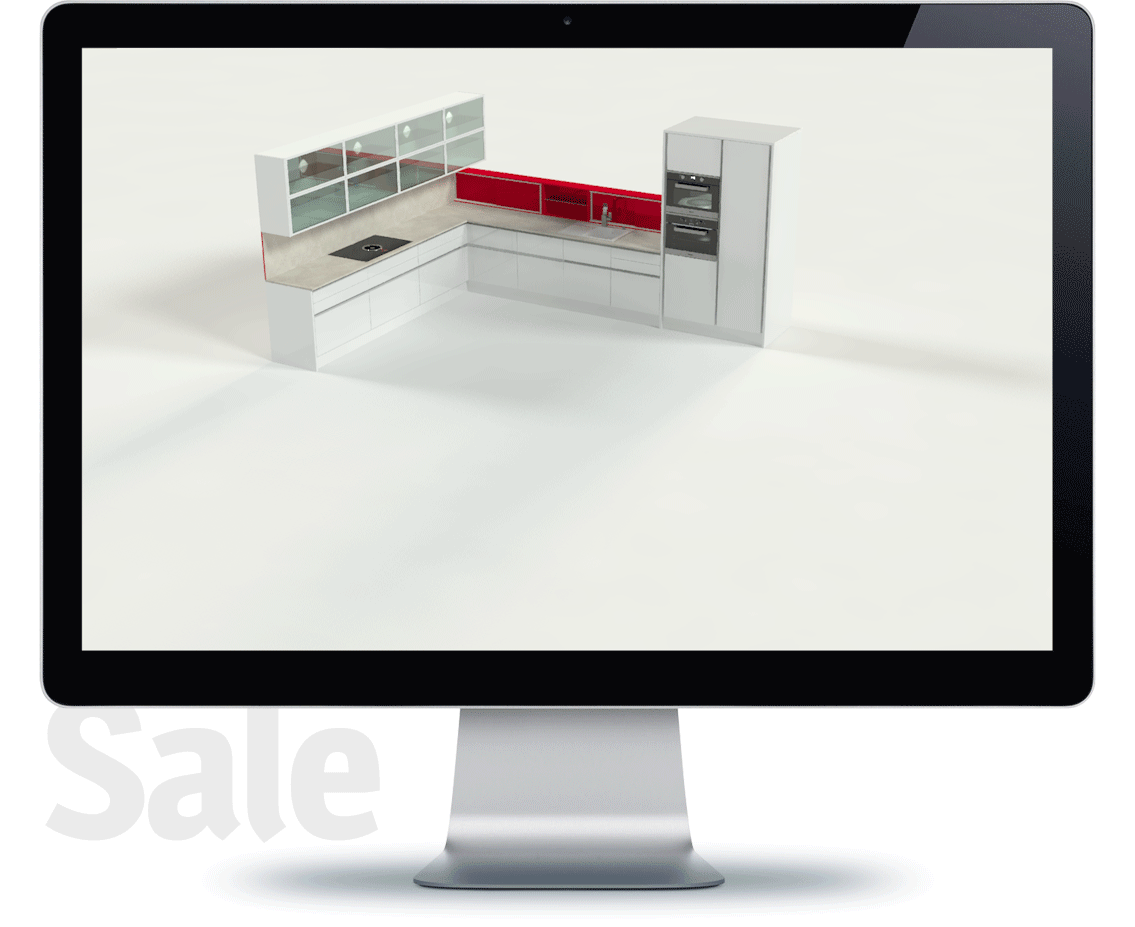 Direct to the Point of Sale
With internet-based presentation and ordering systems, imos iX offers innovative e-commerce solutions, that enable new business models to be mapped.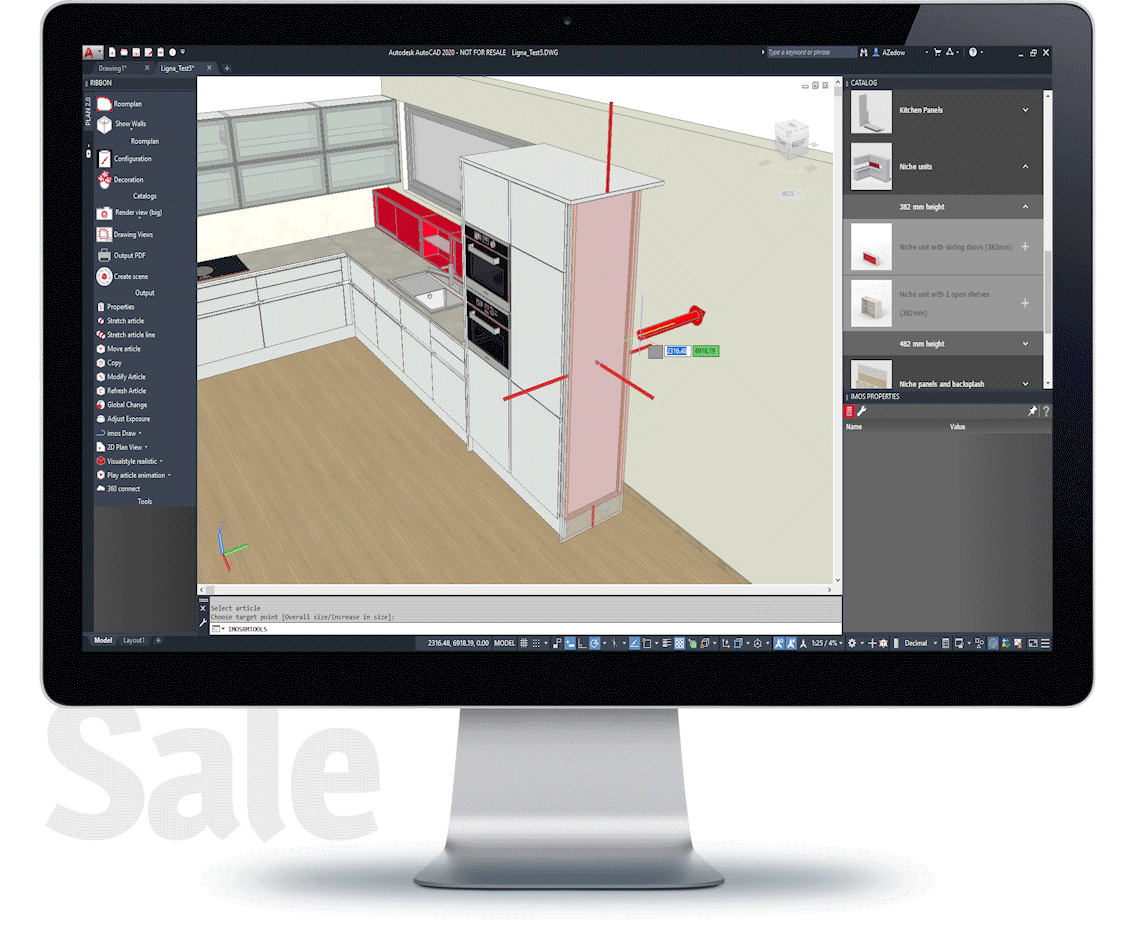 Solutions along the "Customer Journey"
End customers and designers work together on ideas that can be exchanged online and thus lead successively to finding solutions.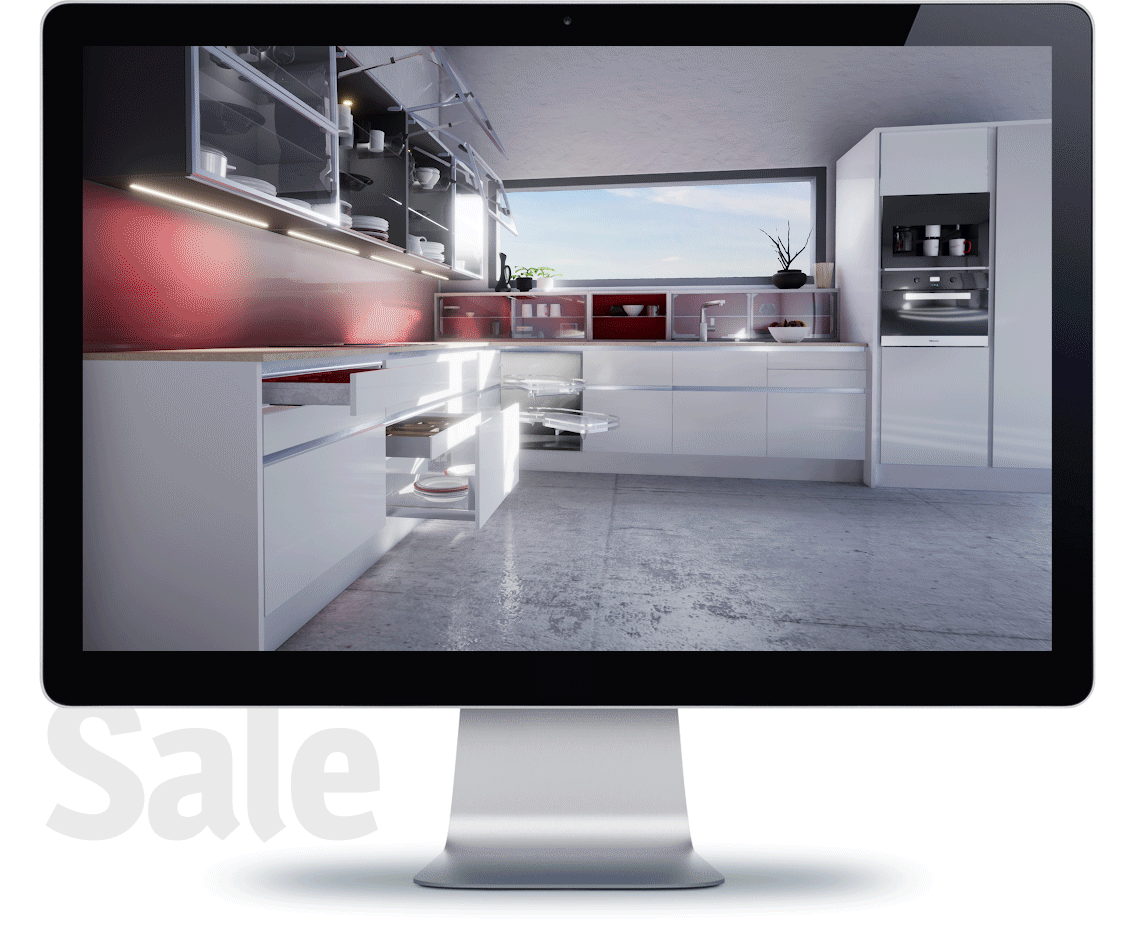 Features
Web based space planning, presentation and ordering system
Simple 3D configurator for customizable products
Augmented reality applications for Android and iOS devices
HD visuals using cloud based rendering technology
For multi-channel sales
Interactive VR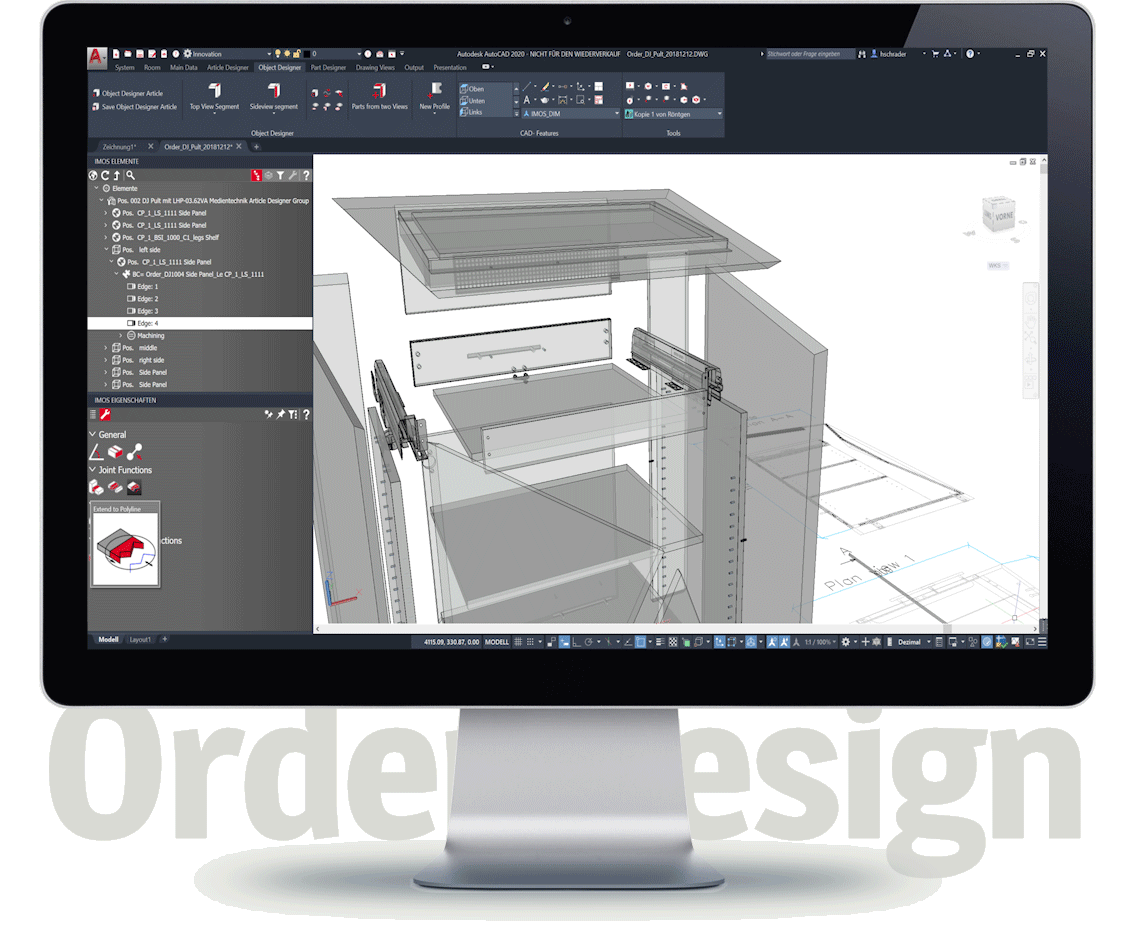 Simple 3D parametric design
Individual furniture or entire room situations can be designed and impressively presented in the shortest possible time. Components are created from materials, coatings, edges and profiles, which are assembled on the screen into furniture and furnishings.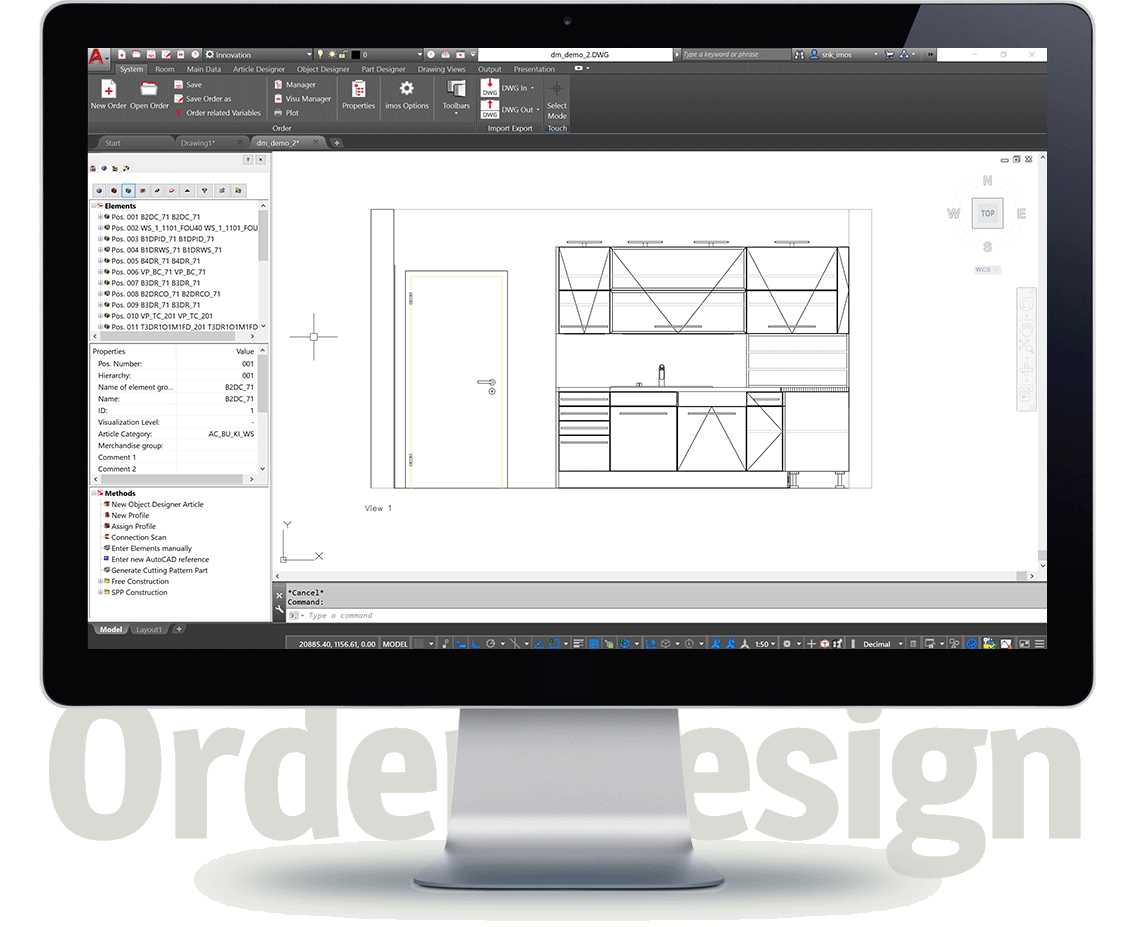 Fast implementation of design changes and revisions
Due to the parametric approach to design, furniture details or entire assemblies can be changed, re-calculated and updated at any time. The relevant setting out, detail and production drawings behave associatively and are re-generated automatically from the modified 3D model. With a mouse click, parts and production list and even CNC data are immediately produced.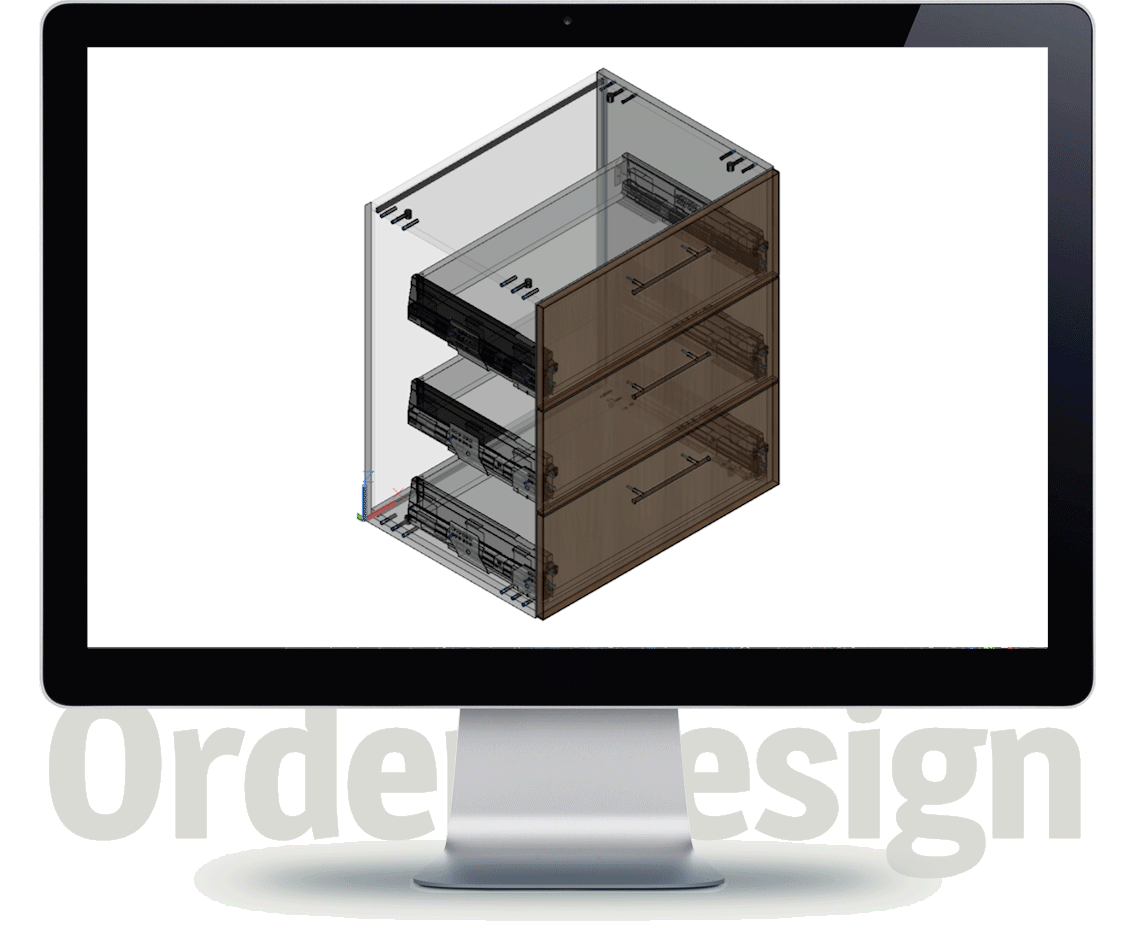 Features
Parametric and free design in iX CAD
Interactively arrangeable user interface
Industry-specific design assistants including
Fast implementation of construction changes
Intelligent selection and positioning of fittings
Output of individual cutting and parts lists
Generation of 2D and 3D drawings
Photorealism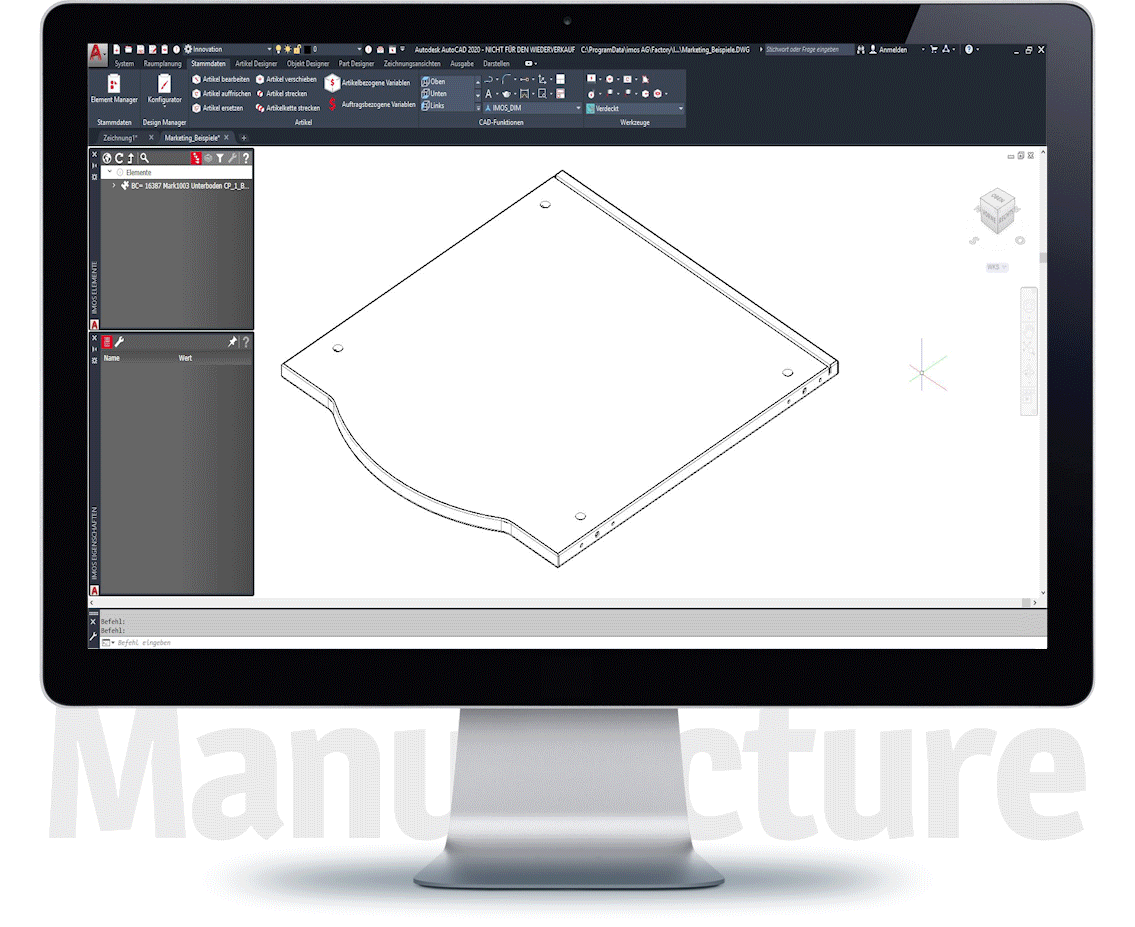 Directly to the Machine
Completed orders originating from either iX NET, iX PLAN or iX CAD can be sent directly to the CNC machines. From the finalized design, iX CAM automatically generates the CNC programs for all common machine manufacturers – whether an individual CNC machine, an automated workshop center, or a totally networked production plant.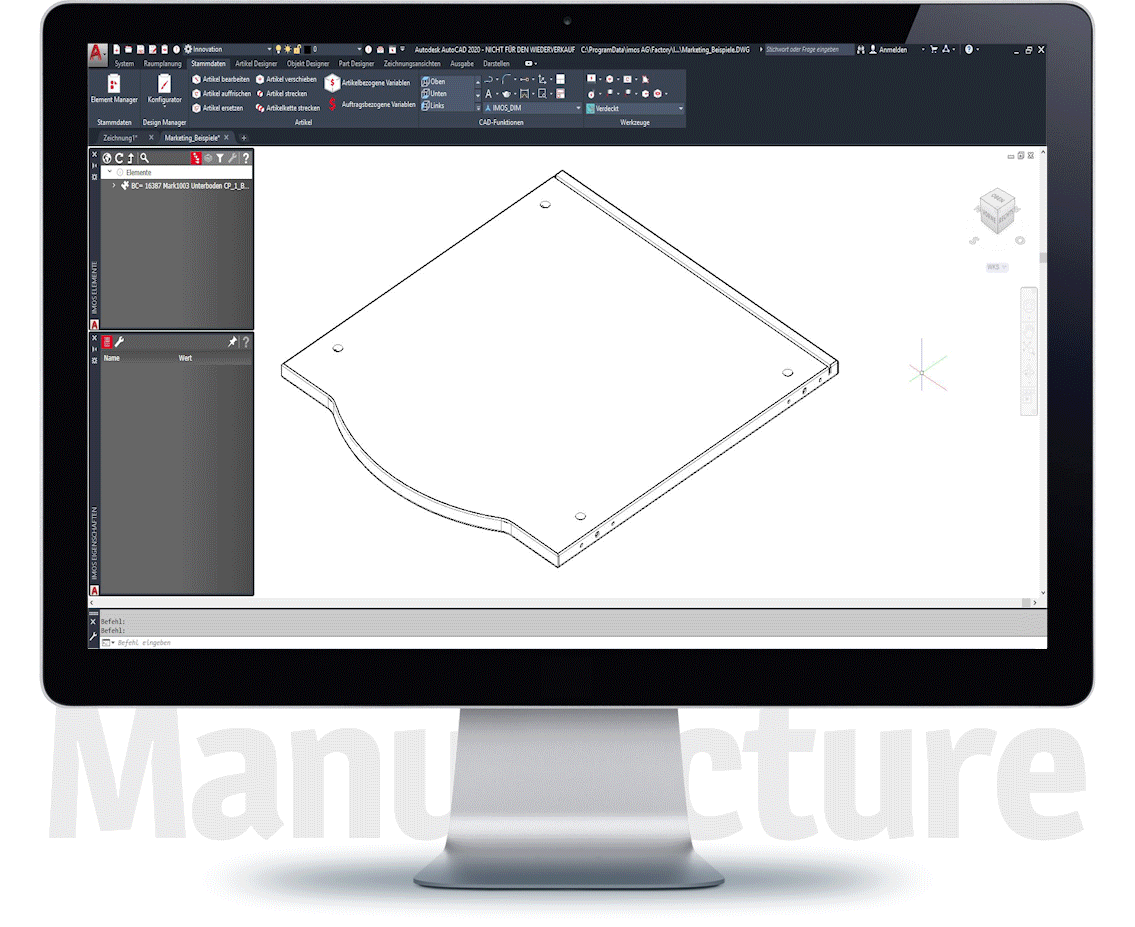 Production Reports and NC data
In addition, the entire production processes are mapped and the CNC data generation adapts to the respective production workflow: easy, fast, secure and economic.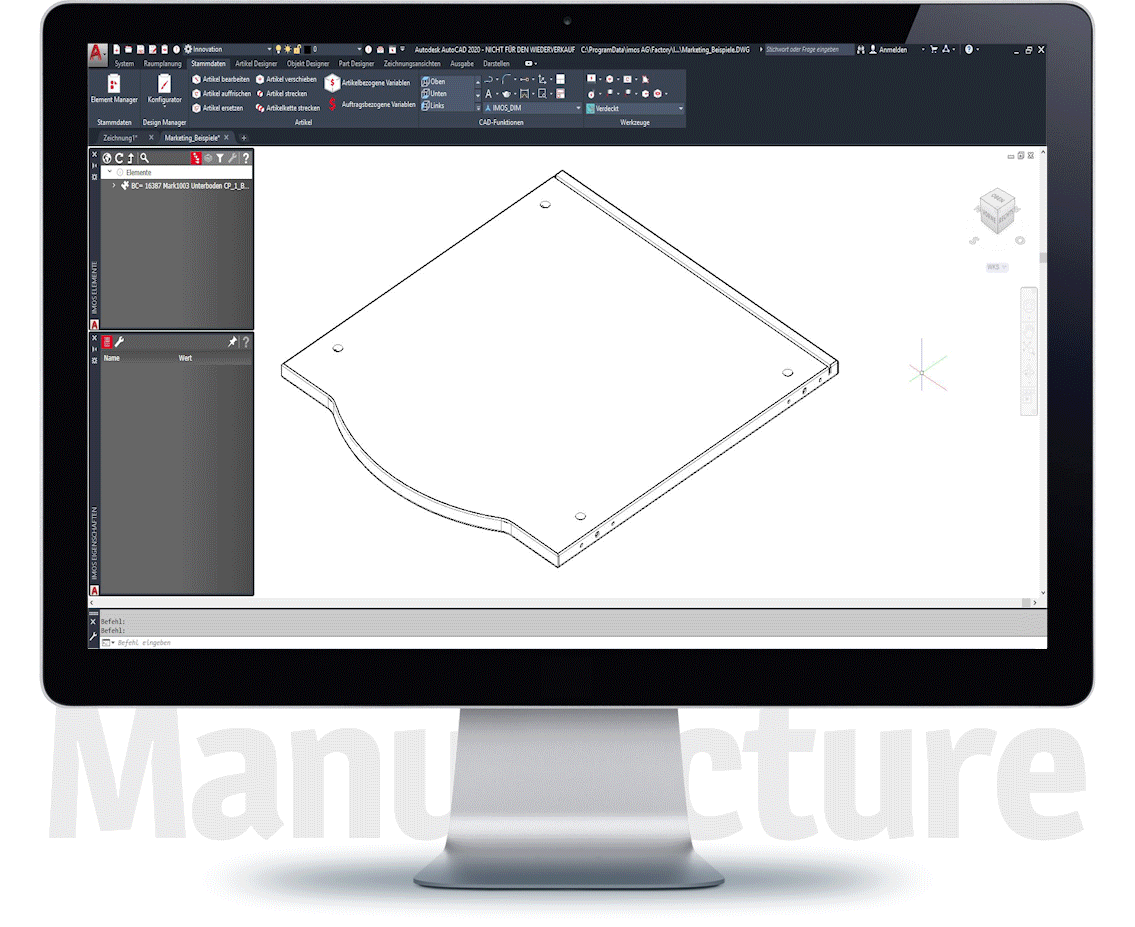 Features
Production lists and NC data directly from iX CAD
Control of production systems and CNC machines from industry leading suppliers
Automatic tool and drill allocation
Unique part identification using barcode labels
Efficient 5-axis programming including toolpath simulation
Multi-machine operations using intelligent workflows
Special machining strategies for solid wood machining, edge banding on CNC, 5 axis and nesting machines
Calculation of machining times
Modifying NC programs without changing the main data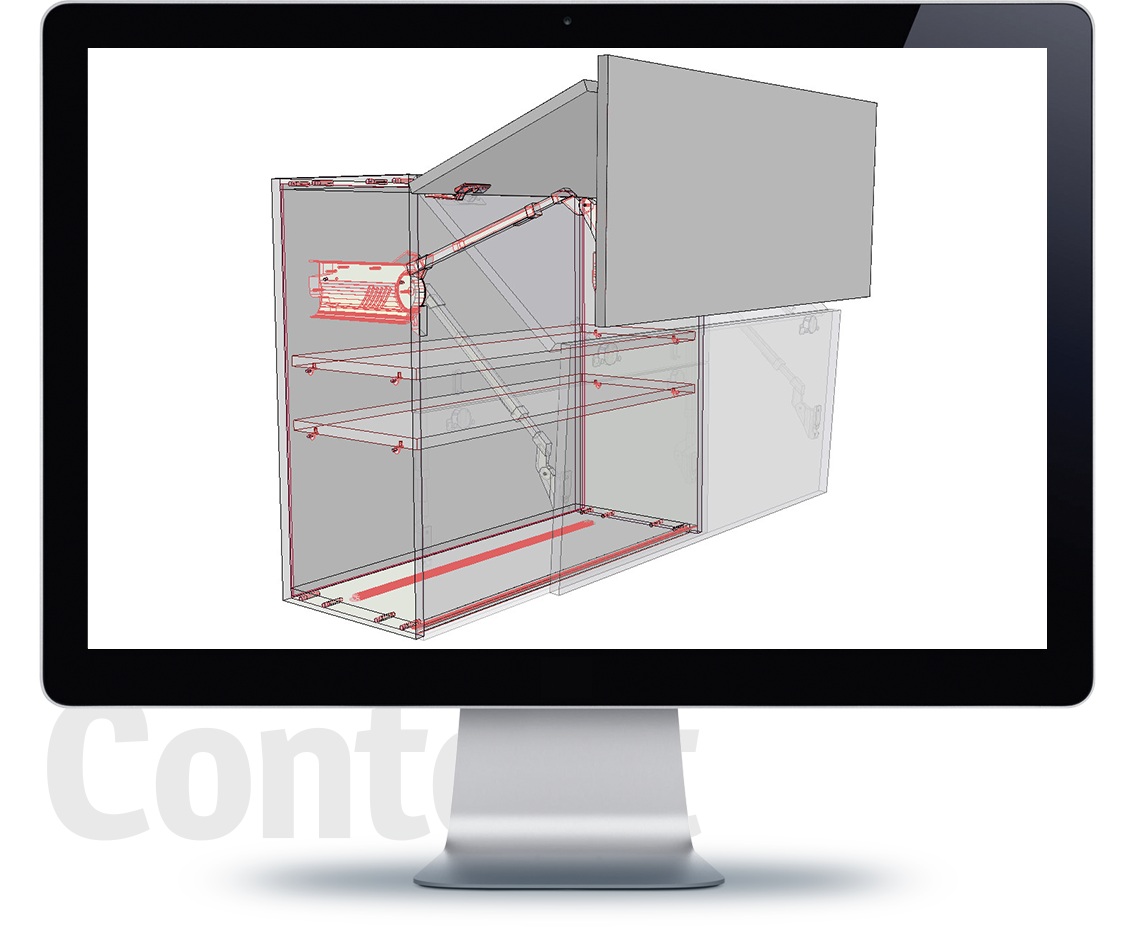 Data Service for Suppliers
iFurn is a data service specially designed to the needs of the furniture industry. Well-known suppliers to the furniture industry place their product data in the cloud via iFurn so that it can be used for furniture design.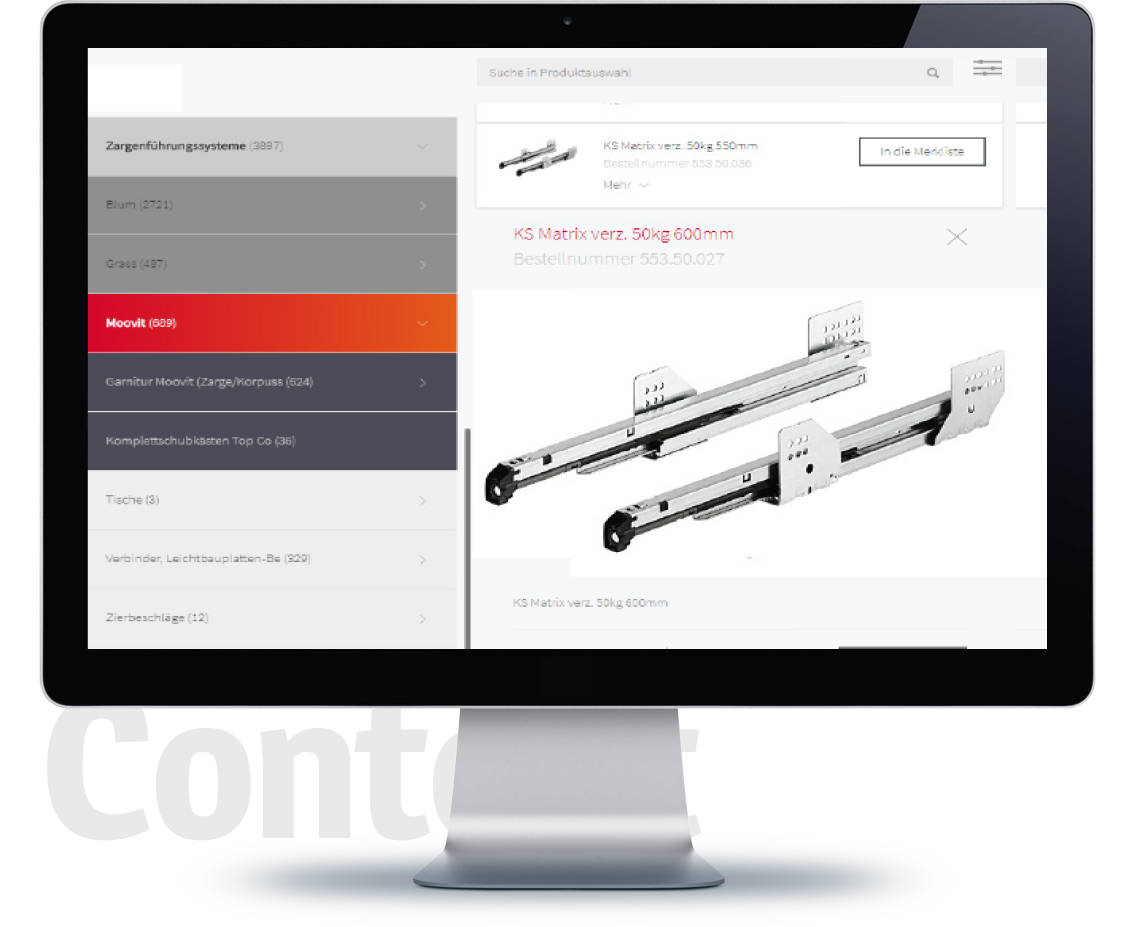 Design catalogues available offline and online
The Cloud service supports the CAD designer in the selection and use of materials and fittings. Together with manufacturers and distributors from the furniture supply industry, comprehensive catalogues with intelligent hardware, materials, profiles and fittings are available. These are constantly updated and can be accessed at any time via the Design Catalog or the iFurn data portal.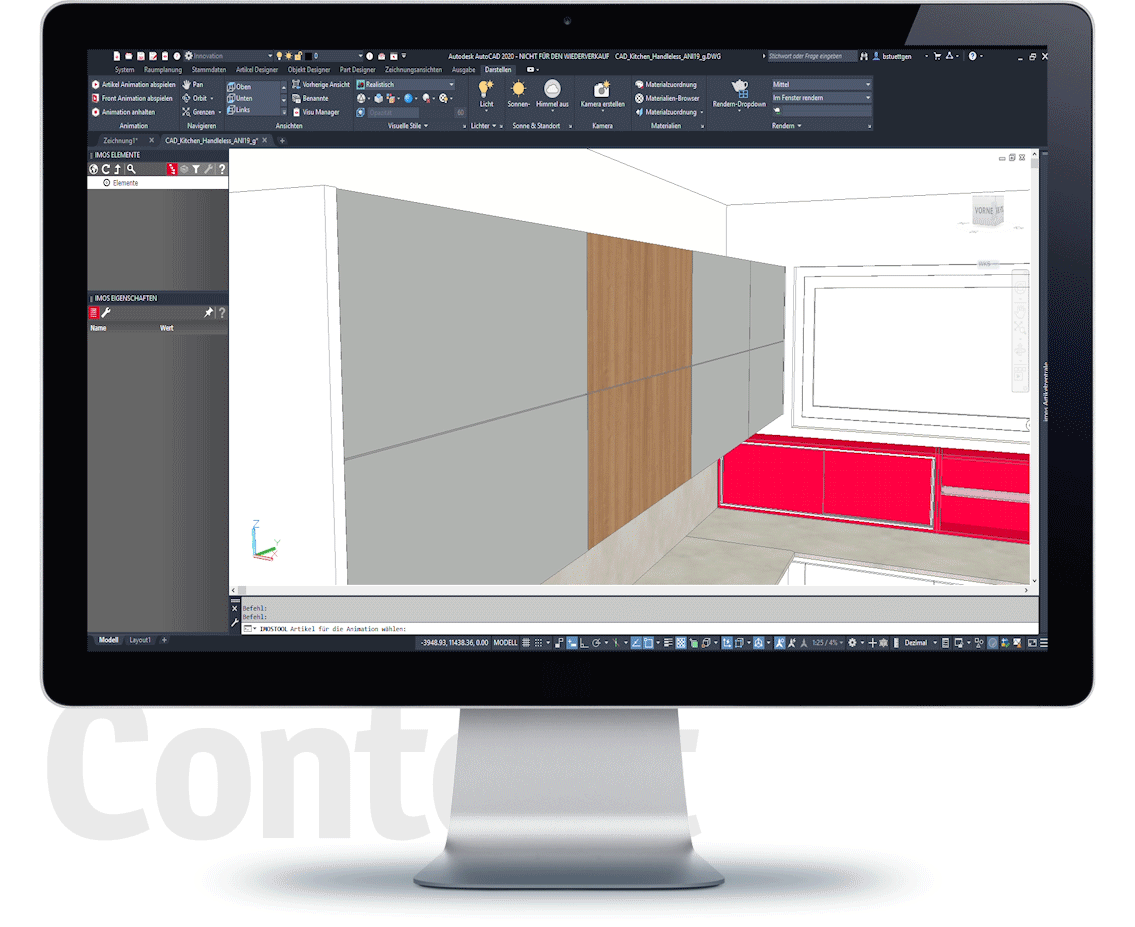 Features
Data for the entire supply and production chain
Only verified original data from the supplier
Fitting data incl. machining and kinematics information
Automatic update of fitting data
Desired products and accessories can be found quickly
Generic and real animations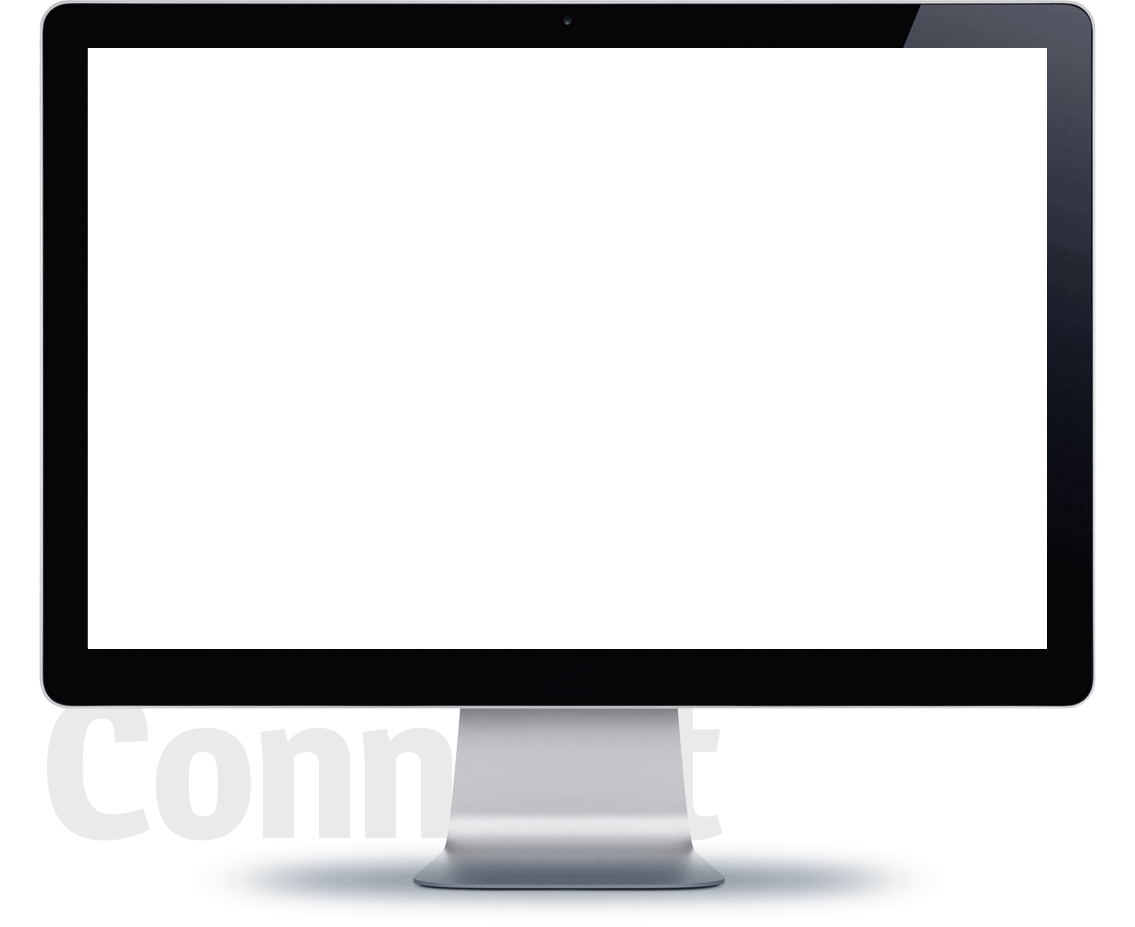 Integration of systems instead of additional interfaces
The integration center professionally combines the design and production data from imos iX with external systems such as ERP, MES or sales systems simply, quickly and efficiently. Configuring instead of programming is the rationale here. The data generated by imos iX is transferred to the connected systems for further processing and / or vice versa.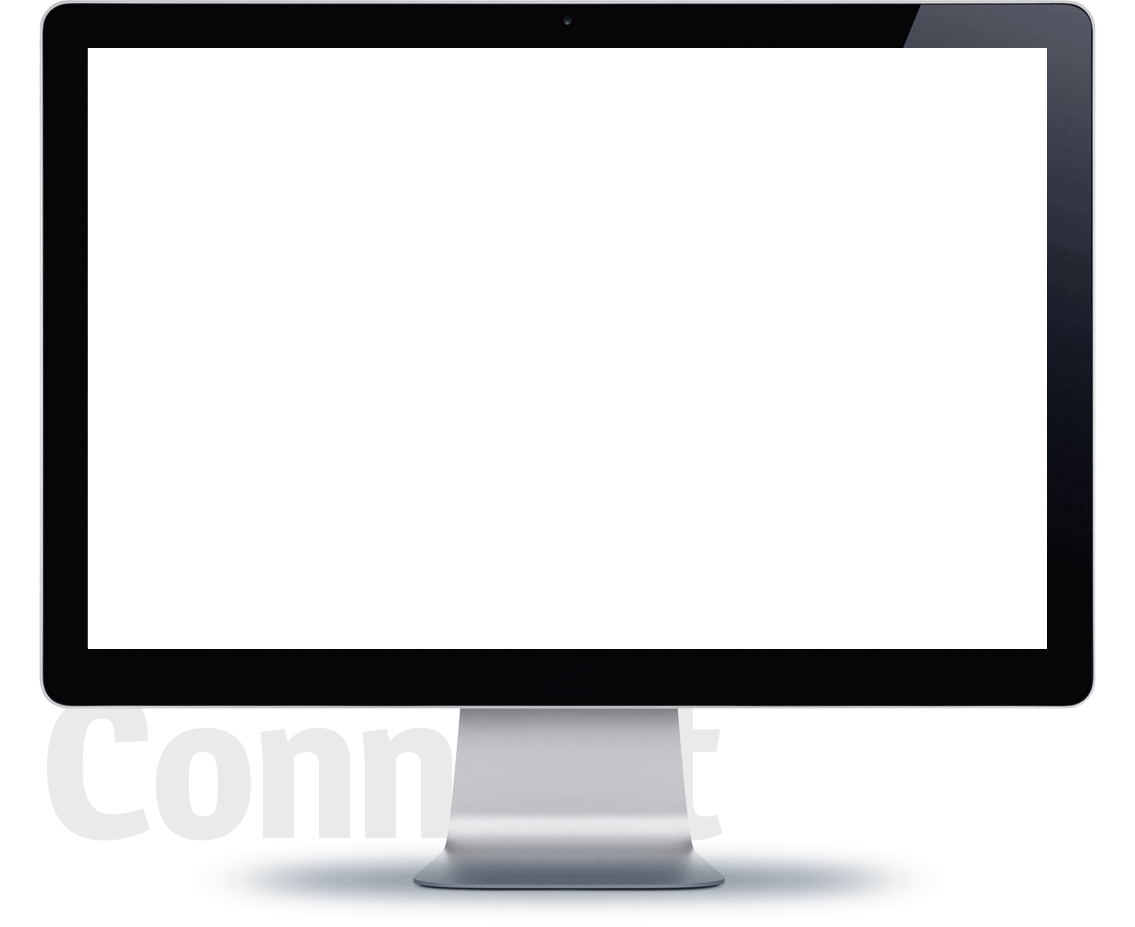 With technology as standard
"iBots" are the integration centers building blocks that can be assembled into various chains that organize and automate the exchange of data between different programs and IT systems. Error logging and monitoring simplifies the implementation of the system with error analysis.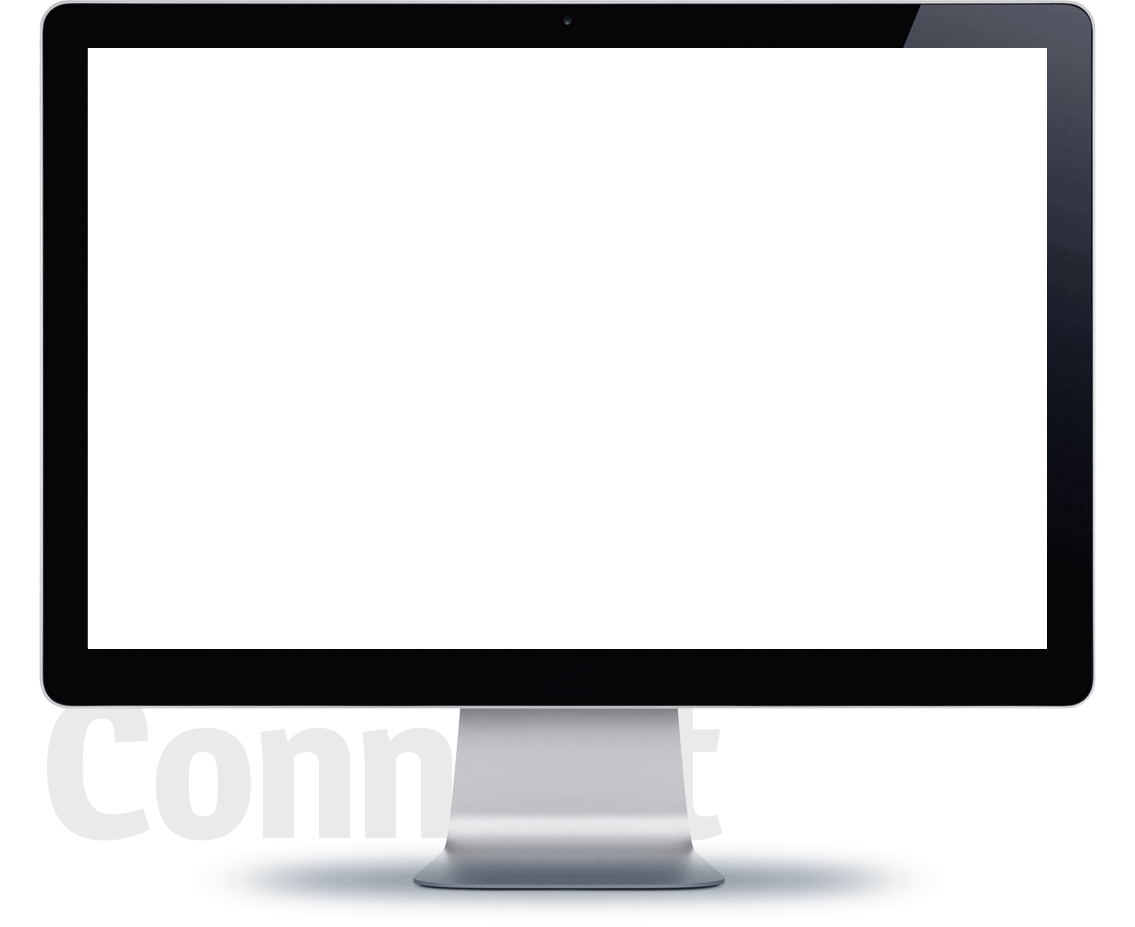 Features
Data exchange across systems
Web services for process automation
Multi-process management
Process monitoring
Error logging
Standardized interfaces (ERP, MES, etc.)